About Fayette Democratic Women
Engage the public in the political process by registering, mobilizing, and enabling voters to get to the polls and vote in every election.
Empower women by recruiting, training, and supporting Democratic women to run for office and to serve in appointive positions.
Educate women about issues and events that have an impact on women, families, and communities.
Foster loyalty to the Democratic Party to promote its principles and candidates in all elections, including non-partisan elections..
Support the objectives and policies of the National Federation of Democratic Women, Georgia Federation of Democratic Women, and the Fayette County Democratic Committee.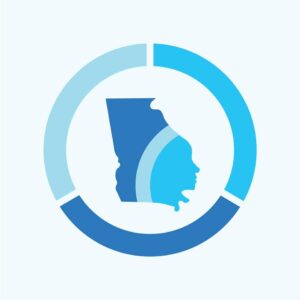 Fayette Democratic Women is proud to be a chapter of the Georgia Federation of Democratic Women and members of the National Federation of Democratic Women.
GFDW Mission:
The objective of the organization is to unite women of the Democratic Party; to promote the cause of the Democratic Party and to encourage full participation of women in every level of the Democratic Party Structure.
Mischelle Walker
Committee Chair Fundraising
Tommie Campbell
Treasurer
In 2004, a small group of Fayette County women decided to hold a rally in the county for the Democratic candidate, John Kerry. Since that time, this small group has evolved and expanded into a strong, dynamic force of over 100 women that supports and strengthens all facets of the Democratic party and women's participation in it.
2021 NFDW Resolutions
The following resolutions were passed by the members of the NFDW at the National Convention via Virtual Conference on June 11 – 12, 2021. The resolutions were sent to Congress and are in the Library of Congress's NFDW files.