Join Fayette Democratic Women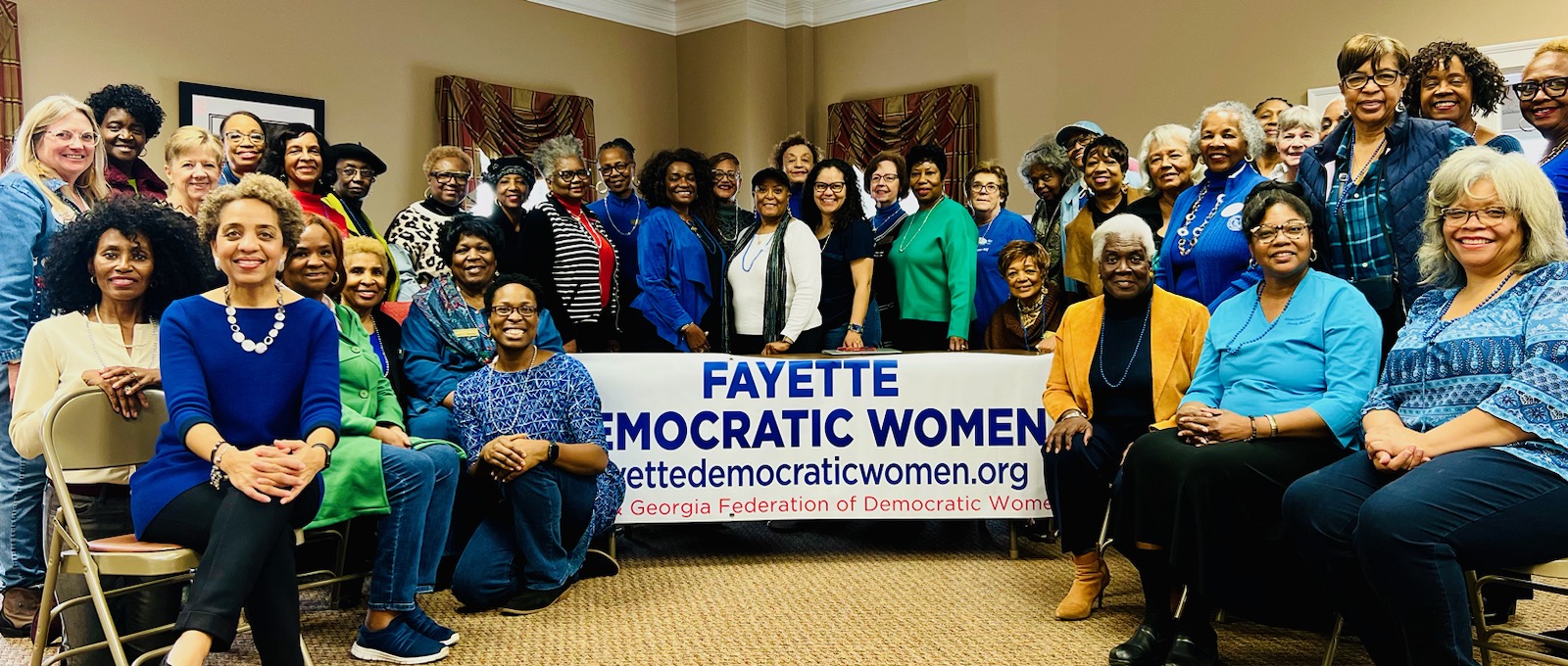 Fayette Democratic Women is an organization that empowers progressive Democratic women to be leaders and decision-makers in their county and beyond.
FDW Membership dues may be paid online or via check by mail. Super Seniors (age 80+) pay no membership fees. New Super Seniors just need to complete a membership form.
Attendance at our meetings is open to both members and non-members. You are welcome to attend meetings even if you are not yet a member.
Annual Membership Dues and Benefits
Regular Membership: $60 annually
Super Seniors (age 80+): Free
Members will receive regular email updates, invites to social events, important political news, and information on volunteer opportunities. All members are eligible to vote on official FDW business. Affiliate Members primarily support Fayette Democratic Women via financial or in-kind donations.
Affiliate Members may elect in volunteer initiatives and political activities or may choose to support Fayette Democratic Women solely on a financial basis.
If you prefer to fill out the paper form and mail it with your check Click Here.
Make checks payable to FDW and mail with the completed Membership Application to:
FDW
PO BOX 142951
Fayetteville, GA 30214