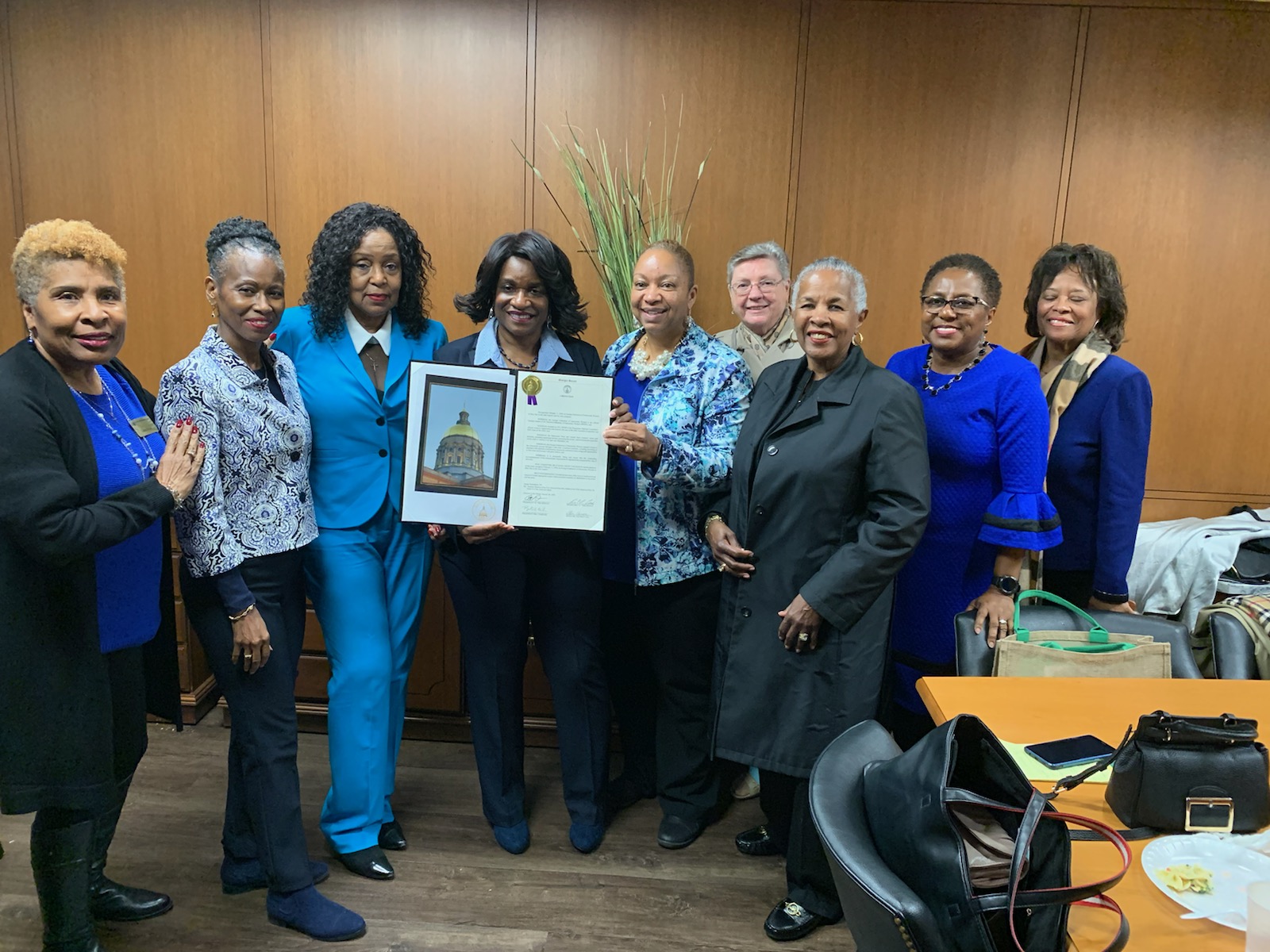 Network
FDW Joins Georgia Federation of Democratic Women for Blue Day at the Capitol
Fayette Democratic Women was well represented at GFDW Women In Blue Day at the Capitol
The senate issued a proclamation honoring the Georgia Federation of Democratic Women. Pictured here, we are holding the proclamation.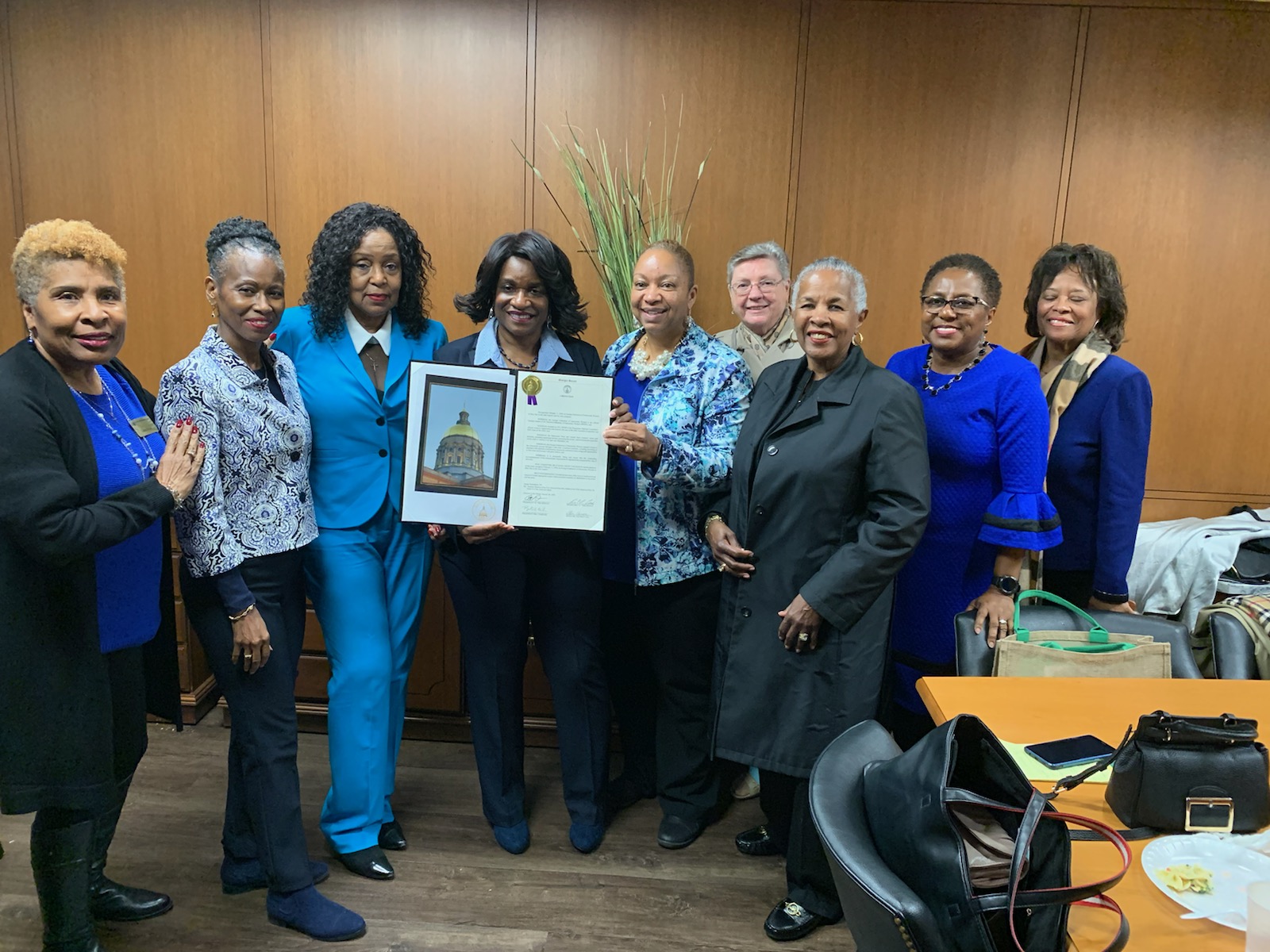 Left to right- Lena Snow, Mary Gholson, Stella Owens Murrell, Connie James, Carlotta Harrell, Heidi Danis, Pearline Greene, Joanne Jackson and Larris Marks — at Georgia State Capitol.