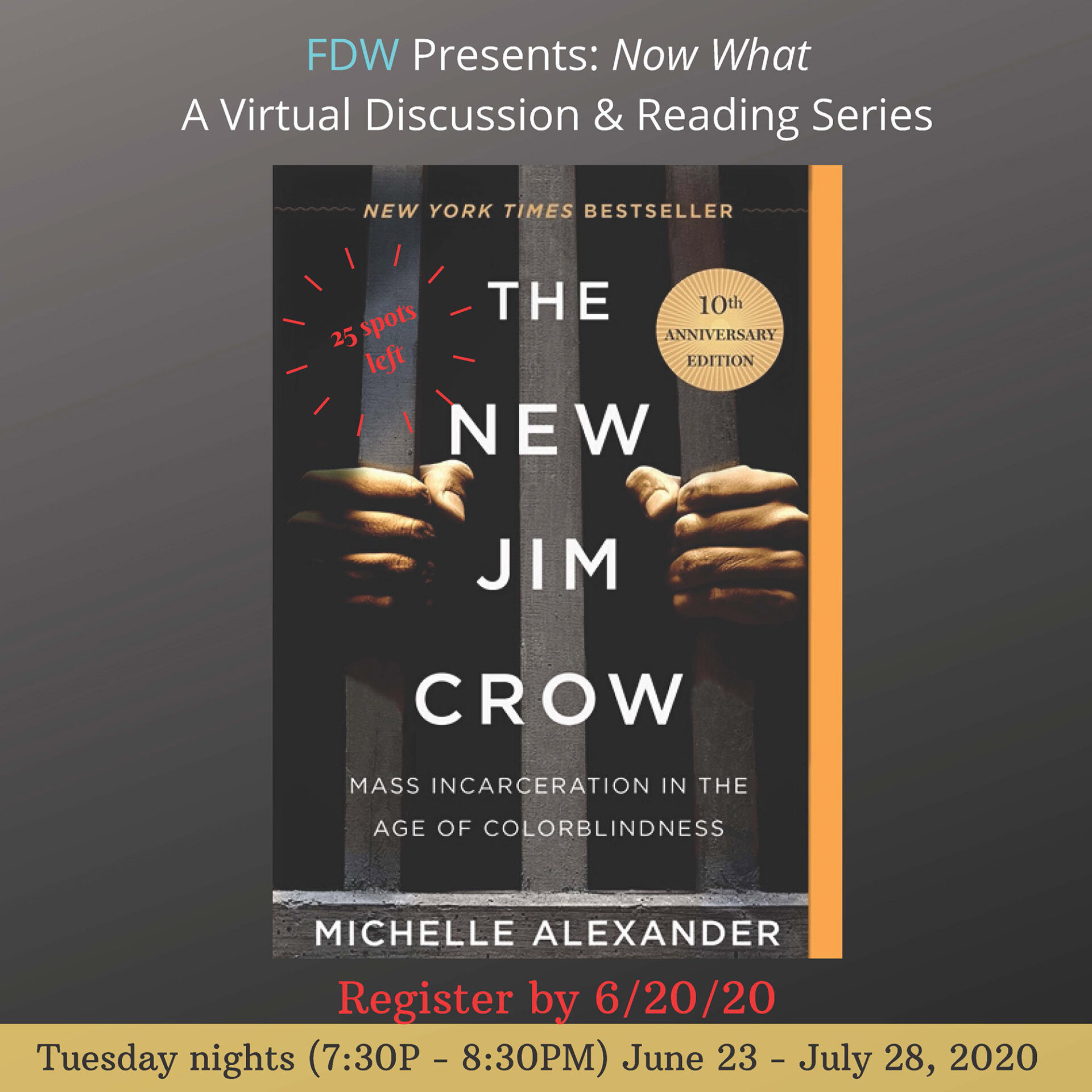 The Fayette Democratic Women invite you to get involved in a broader conversation about criminal justice reform.
We will be reading The New Jim Crow: Mass Incarceration in the Age of Colorblindness by Michelle Alexander.
Registration is open for a limited time to anyone who commits to reading and discussing the book. Participants will be asked to assist in the development of a pragmatic action plan that addresses key issues that they identified. Consensus building and respectful dialog will be the guiding principles of the group. To promote open and frank exchange of ideas, enrollment will be limited to 25 people.
Virtual meetings will be held on Tuesday nights (7:30-8:30 pm) for six weeks June 23- July 28.
Registration deadline June 20, 2020.
Register via email to: fayettedemocraticwomen2@gmail.com